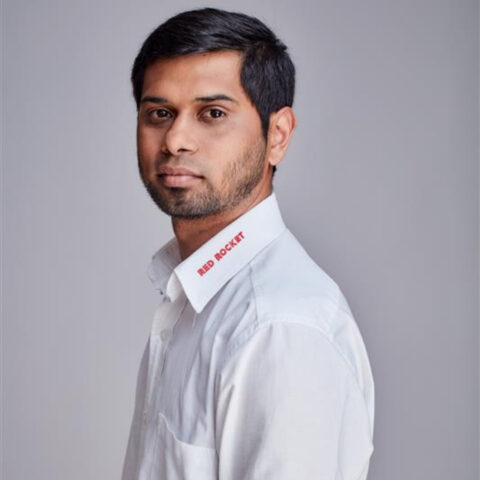 Sharief Harris Head of Development
Sharief Harris is Red Rocket's Head of Development. He joined our company as an intern in 2015, soon gaining a wealth of on-the-job experience from his involvement in the nascent phases of our business, which included bid-preparation under South Africa's REIPPPP and taking our Round 4 REIPPPP projects to Financial Close.
As Head of the Development team, he identifies, conceptualises, and leads the development of new business opportunities for Red Rocket, facilitating our expansion geographically, and into new technology areas in line with our overarching organisational strategy.
Sharief holds a Bachelor's Degree in Mechanical Engineering – an Honours equivalent from the University of Stellenbosch.
Smart people learn from everything and everyone, average people from their experiences, stupid people already have all the answers.

- Socrates