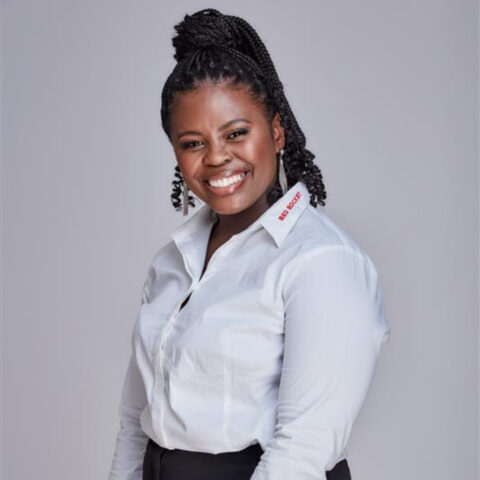 Katleho Dingaan Project Developer
Katleho Dingaan is Red Rocket's Project Developer. She joined us in 2020, having previously worked in the Department of Small Business of the Republic of South Africa as a Local Economic Development intern. Katleho completed an Honours Degree in Economics in 2016. As a project developer, she is responsible for assisting with developing, implementing, and improving our renewable power plant portfolio.
Her role also includes managing the execution of projects in various phases. Katleho is dedicated to service and holds a certificate in mentorship. She currently assists students transitioning from high school to university by helping them to access essential resources at her alma mater.
Charity begins at home.

- Proverb